At Oakhill Voice Solutions, we quickly started to gauge the importance of mobile communication for businesses when speaking to people. The regular 9 to 5 roles are out of the window and people are beginning to work out of their pocket. For this reason, we forged a partnership with business division's at Everything Everywhere (EE), O2 and Vodafone. We are an approved seller of the latest and competitive business mobiles on the market. Not only do we offer the best deals for line rental & calls, but we can also obtain the latest and popular gadgets too. We're and approved seller of Apple, Samsung, Sony, HTC but to name a few. If you are not after a phone, give us a call, we'll see what Business SIM-Only offers we can find for you. Our commitment to you is to find you the best deals for your business, but more importantly, we aim to keep you connected to your customer's, clients and staff while on the move.
With technology increasingly evolving, not only can your staff be available on their phones when needed, but they can stay up-to-date with their emails, calendar/diary, corporate Intranet services and text messages while they are out of the office. They can also use their devices (with relevant apps) to be online and connected to the Internet, allowing them to check travel updates, book train/plane tickets, and keeping up-to-date with the news. The possibilities are almost endless.
With massive advancements in technology, mobile phones are slowly becoming the 'must have' communication tool and appear to be taking over from desktop and laptop PCs. Mobile phones are becoming the most important piece of business equipment. Even with an entry-level mobile phone, users have access to text messaging, call diversion, calendars, diaries, and address books.
'Smart' phone devices can offer the user with a little more functionality such as e-mail, internet access, personal organisers, cameras, video and access to a wide range of dial-up services. With all these services to hand, there is no longer a need for staff to carry their laptops with them, allowing them to quickly and easily reply to emails on the go.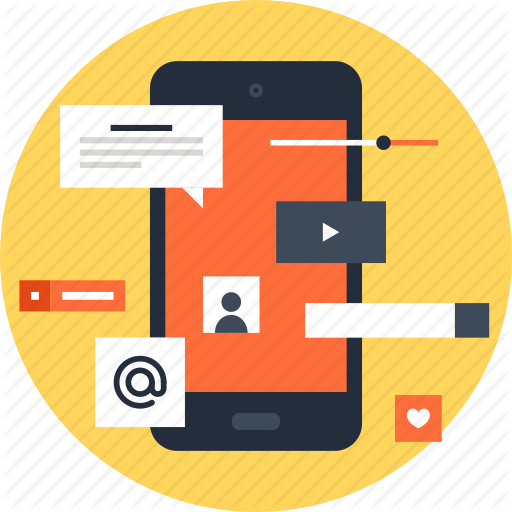 Where do mobiles fit into the business?
The requirement for mobile phones can vary enormously from business to business. For some organisations, mobile communication would be essential allowing them to operate as normal whilst out of the office and in turn, could be a core benefit to the workforce. For certain trades, mobile communication may be the only form of communication, making it a necessary method of being available to their client-base.
Regardless of the purpose, it is obvious that mobiles have become an essential communications tool that supports the efficient and profitable management of a business. Mobile working can give you more flexibility and help create new business opportunities.
Whether your business needs are simple or complex, a good business mobile phone system will deliver an improved communication channel with staff, partners, clients & suppliers. Having a good mobile-platform in place can help to reduce downtime, increase productivity and also improved customer service. It can to an extent be used for disaster recovery if there were ever an issue with company premises allowing the organisation to continue without disrupting the business.
Smart Tech
We know that the make and model of your mobile device matters to you. Not only for their stylish looks, but for the masses amount of technology that's packed in them. We also appreciate that you would personally have a preference on a device mainly due to previous experience, and using a familiar devices entices you to use it more effectively. Having the right device(s) for your workforce can increase productivity. Having said this, it's also important to have a device that serves a purpose and is able to complete business tasks effectively as well.
We stock a number of the common flagship models, but you'll be very surprised at what some of the newer non-flagship models are capable of. Many of which pack a real punch and offer many of the same features as the flagship models, and at a fraction of the cost.
Tell us what you need your mobile devices need to achieve and we will recommend an alternative. If the alternative is not good enough, don't despair, we'll work our magic to get you the desired device. In addition to mobile phones, we can also source the best tablet and data only packages as well.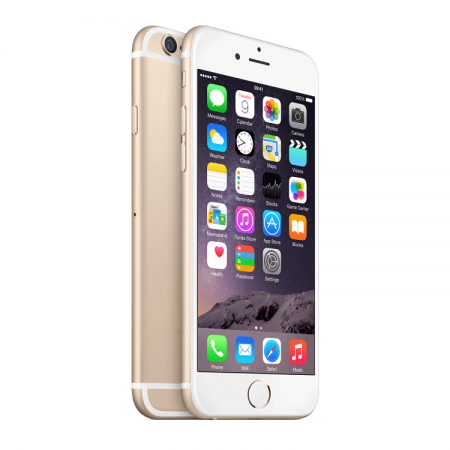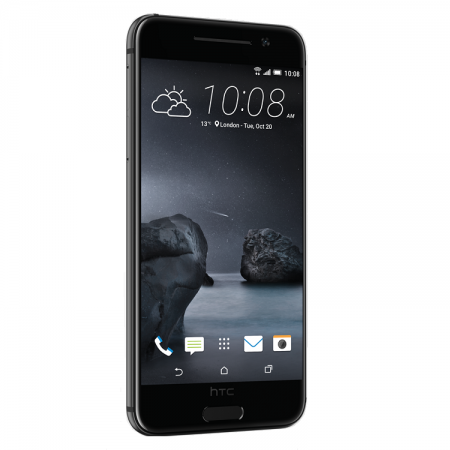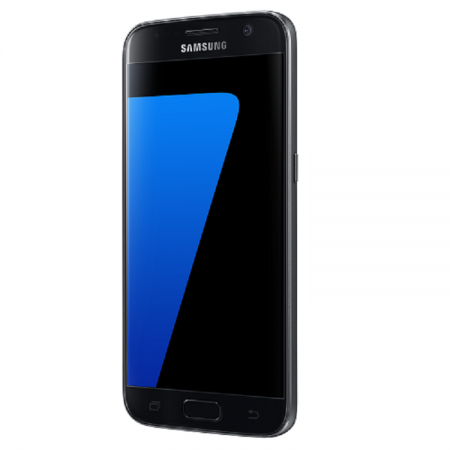 The 'Digital' Touch
On O2 and EE business tariffs, you can now add some extra features (for a small monthly fee) allowing you to be able to run your business from your mobile device. These services are designed to aid a business allowing them to trade efficiently as well as safely & securely. As technology evolves at an astonishing rate, not only are we are noticing our core product range grow, but we have also seen the introduction of a brand new suite of supporting products. There are number of different products that help with different tasks from mobile protection, document sharing/editing/management, file sharing to conference calling with ease. Each of these products are important in many ways for different business environments aimed at saving time & money for the user.
McAfee Multi Access
Don't be caught out by cyber-crime, secure your mobile phone with McAfee Multi Access. The service protects your phone from viruses, spam, malware and even identity theft, and it can be shared by up to 5 devices. You benefit by not having to pay an upfront fee, but instead you pay a simple monthly fee, which protects company data keeping you up and running all the time. Easily manage your devices via the user-friendly online platform. The greatest capability of this service is the ability to remotely wipe clean any lost or stolen devices, further protecting your company data. Deter thieves by remotely setting the phone to 'scream' mode which forces a high pitched tone to be played from the phone making it easy to identify the perpetrator, or setup the phone to take a photo of the person trying to break to access the phone.
Microsoft Office 365
Microsoft have changed the way they offer their office suite to their users. Users no longer need to purchase MS Office and then continually update it until the next version comes out, instead you select the suite that suits your needs and pay monthly to use the software. In addition to this, the files created can be stored in the cloud.
Box
Are you struggling to send/receive large files via email, why not share business related content with staff, clients, customers and suppliers effortlessly? Box allows businesses of all sizes to share and store content online. The idea behind Box is to serve as a platform for the ever-changing business environment, where many of us now use more than one main device and often working from multiple locations. It makes sharing and collaborating easy, bringing all items together in one core easily accessible place. You can easily convert any folder into a shared online workspace and invite anyone to view whether they are within or outside of your professional environment.  You can easily protect files and folders with passwords, guaranteeing that all sensitive data is inaccessible. An activity feed allows you to see when a file has been updated and who has been working on it.
Intune
Microsoft Intune is a desktop and mobile device management tool designed for the digital generation. By adopting Intune, organisations can offer employees access to business applications, data, and resources from virtually anywhere and on almost any device, while helping to keep corporate information safe & secure.
Tu Go
Tu Go allows users to use their mobile number across multiple devices. Utilise your Wi-Fi connection to make calls via your laptop or tablet, as if it were your mobile phone. This quickly becomes the perfect solution for users who always experience poor mobile network coverage, as the mobile services are switched over a Wi-Fi connection.
Just Call Me
Setup a conference call in seconds effortlessly, without the need to dial any special numbers and remember pin codes. It also allows all participants to call your mobile number to be connected to the conference call instantaneously, again without the need to issue any special numbers to dial and complex PIN numbers.
Mobile/Hosted VoIP Integration
Android and Apple mobile phone users can benefit from a complete office integrated solution coupled with our Hosted VoIP system. The two platforms seamlessly merge and work in unison and you can effectively be in the office without physically being in the office. All the user would need to do is install an app on their mobile device.
Put the mobile phone to further good use by making it an effective extension to the office desk phone. Increase productivity by always being available and never missing those all important calls.  Catch up with any voicemails right away, rather than having to wait until you get back to the office. Having these services in place relieves staff from any restrictions that would usually force them to stay at their desks. This also allows users to be able to work from anywhere and only require to issue one number to others to be able to reach them.
There are plenty of other benefits of integrating your mobile and hosted VoIP platforms
Access the company contact list from their mobile app
Dial each other using the extension numbers via the mobile app
Accesstheir voicemail messages from desk phones
Be more flexible and not tied to their desk all day
Be available to everyone on the phone when out of the office
Attend video conference calls using their mobile app
View others availability at a glance
Chat to others in the organisation via the built-in Instant Messaging (IM) tool
'Call Grabbing' seamlessly transfer a call to and from mobile app
"Having the mobile app is like having the company desk phone in your pocket."
To find out more information on how to setup and use these cool features, please visit our support pages
Mobile Device Management
Mobile device management (MDM) is a type of security software used within an IT department to monitor, manage and secure employee mobile devices that are deployed. Devices can be from multiple mobile service providers and with multiple mobile operating systems, and if preferred, even applied to user's own devices if necessary. An MDM solution is beneficial to all types of organisations that want to have control of their mobile devices that employees use. It allows the IT administrators to control what is and is not installed on the devices from the get-go. This in turn would benefit in greater productivity as staff are not side-tracked by social media and other distractions. As well as only allowing staff to used carefully selected software, this also protects your company critical data. There are a number of different restrictions that can be put in place, and also a profile can be generated to ensure all phones that are rolled out are exactly the same. Profiles can be amended for different departments allowing only the relevant teams access to certain software, thus, not over-subscribing licences unnecessarily. There are many things that can be achieved from an MDM solution and you can be as little or as largely stringent as you feel you need to be. There are also many ways to monitor and report on mobile phone usage as well.