We fully appreciate the importance of the Internet Connection within a business, and we comprehend the severe effects as a result of an outage. We also completely understand that being able to control the budget for the Internet Connection is key in all organisations. Choosing the best option for your business can be a tough one, but also a difficult task to put right if the wrong choice is made in the first place. When it comes to Internet Connectivity the importance of an organisation's Internet connectivity mainly depends on the what services they provide and the customers, suppliers and partners they deal with. Usually, the larger the organisation, the greater the need for a fast, reliable & resilient connection. If there are multiple offices within an organisation, there may also be a need dedicated connection between sites as well.
Whatever the connectivity requirement for your business, we will evaluate your company requisites thoroughly to ensure that your connectivity needs are met, and help to deliver the best option suited to your business.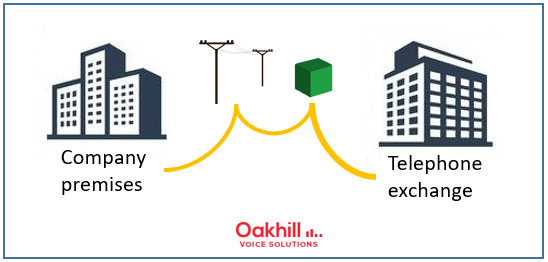 Broadband (ADSL)
Managed or Unmanaged, an ADSL business broadband service is perfect a small offices and homeworker environment
(upto 20 Mbps down/3 Mbps up)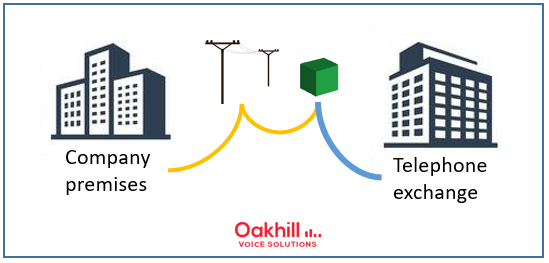 Broadband (Fibre)
Improve your Internet download speeds on a budget achieving upto 80 Mbps, with fibre-to-the-cabinet broadband (FTTC)
(upto 78 Mbps down/20 Mbps up)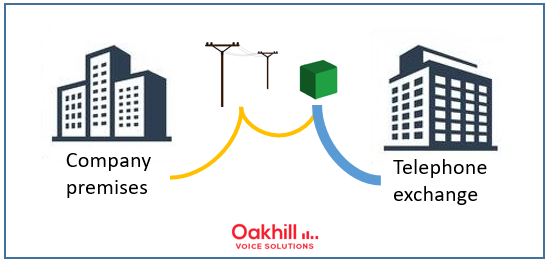 Ethernet over Fibre
Business-grade Ethernet service over the existing fibre-to-the-cabinet infrastructure, with 99.9% SLA, making it a brilliant upgrade from broadband
(guaranteed 78 Mbps down/20 Mbps up)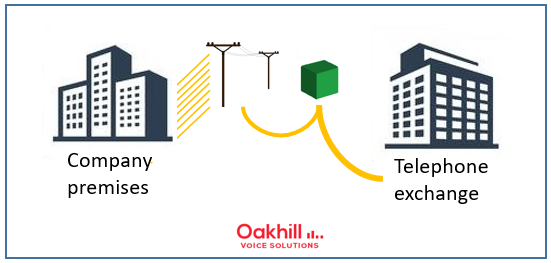 Ethernet First Mile
Delivered over a secure network, EFM can easily be implemented over an existing ADSL service
(guaranteed 35 Mbps down/35 Mbps up)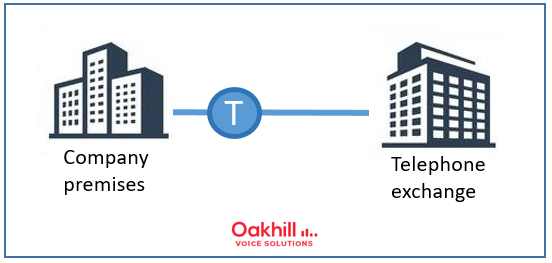 Leased Line
A dedicated, reliable and private business network, where the bandwidth is tailored to your business requirements
(user defined & guaranteed bandwidths)
Asymmetric Digital Subscriber Line (ADSL)
ADSL is a basic service, ideal for a business with minimal and light Internet traffic [i.e. general email and web browsing]. It is a simple and affordable solution aimed at home-users and small businesses. It is possible to offer a download speed of up to 20Mb and 3Mb upload.
This kind of service would traditionally be setup over a telephone line, and a router/modem would separate the digital data from standard phone calls. This type of service is not recommended if data transfer and Internet is crucial to the business as it's a type "best efforts" service.
Fibre to the Cabinet (FTTC)
Fibre to the Cabinet (FTTC) or Fibre as it's known, is an alternative solution to traditional Broadband services in the home, which are becoming highly popular. Instead of the traditional copper solution, the copper between the Exchange and the cabinet is replaced with Fibre (optical cable) which sends data by light impulses rather than an electrical current.
Also referred to as "Superfast Broadband" this solution can increase the upstream and downstream bandwidths considerably, allowing users to achieves speeds of up to 80Mbps down and up to 20Mbps up. However, it's important to bear in mind that the bandwidth can be contended, meaning that the more user's online simultaneously, the lower bandwidth throughput. 
Again, like ADSL, if the service is available, it is only intended for small businesses and home user's.
Ethernet over Fibre to the Cabinet (EoFTTC)
Ethernet over (FTTC) is considered a relatively new technology that sits quite nicely between traditional broadband and full-fibre Ethernet services such as Leased Lines. Like FTTC, the fibre line terminates at the cabinet and from there to the customer premises lies copper cabling.
The service is almost identical to FTTC, but there are more stringent SLAs in place that can offer quicker resolutions should the service go down. Also, the service is guaranteed never to drop out or be affected by other users being online at peak times.
Ethernet in the First Mile (EFM)
Utilising the traditional copper setup for telephony, Ethernet in the First Mile (EFM) is a service ideal for Small to Medium Enterprises (SMEs) that require a higher data throughput and reliable service at a cost effective price. This solution is a step up from the traditional ADSL/SDSL solution and can offer uncontended bi-directional bandwidth of up to 10 Mbps over two copper pairs or 20 Mbps over four copper pairs.
If the local exchange support's EFM this can provide an alternative to expensive leased line solutions.
Also known as "Ethernet over Fibre" or "Direct Internet Access", it's a complete fibre setup from the customer premises right through to the local Exchange. This type of service is considered ultra-high speed, always available and very secure. This is considered a managed dedicated service aimed at large organisations that rely on high transfer rates and heavy traffic amounts. There would be leading industry service guarantees in place to ensure that the service is never interrupted.
The bandwidth is generally dictated by business needs and can range from 2 Mbps to 1 Gbps bi-directional. This type of service is common at connecting multiple sites within an organisation as well, offering a "Private Tunnel" between offices.
When selecting the data connectivity for your business, it is important to ensure that nothing is overlooked, and all of the company's services are considered. As well as the services in action, it is important that the future of the company is carefully calculated. With a lot of services now moving to the Cloud, it is crucial to ensure that there is sufficient bandwidth available for all member's of staff to operate without any problems. We can offer a great range of services to suit your business from a simple and straightforward ADSL business broadband to lightning-fast fibre Ethernet circuits. We work closely with our Internet suppliers to ensure you are always connected, so that your staff can continue working at maximum capacity.
Regardless of the size of the organisation a business still needs to communicate, operate and be connected to the world through their Internet connection. Choosing the best Internet service for your organisation is key, and if you have services installed in your offices such as a VoIP service, it is critical that you select a service which is 'always on'.
Before making the decision to take on a particular type of Internet connection service, it is crucial to understand what is available. The last thing you want to do is to under or over subscribe a solution. The types of services available can be either a 'Broadband' or an 'Ethernet' solution. If you know exactly what you are after, do not hesitate to contact us, we'll shop around on your behalf to get you the best tailored deal for your business.
Broadband services are usually highly contended which can give the user drastically varying speeds, especially at peak times. It is usually seen as a 'best efforts' service. Broadband is also popular service found in the home. Ethernet services are classed as an uncontended service and the connection has greater stability and the providers would include Service Level Agreements (SLA) making sure that the service is always available.
The decision on the type of data connection required for business is dictated by the requirements and more significantly by the budget. There may be a case where your online services are absolutely critical and you may need more than one data connection for resiliency or failover. Whatever your needs, we're here to help you select the correct service for your business. There are a number of solutions and combinations of data connectivity that can be put in place. 
Still confused about which service is best for you? Don't delay, give us a call today on 01908 889489